Welcome To Complete Equestrian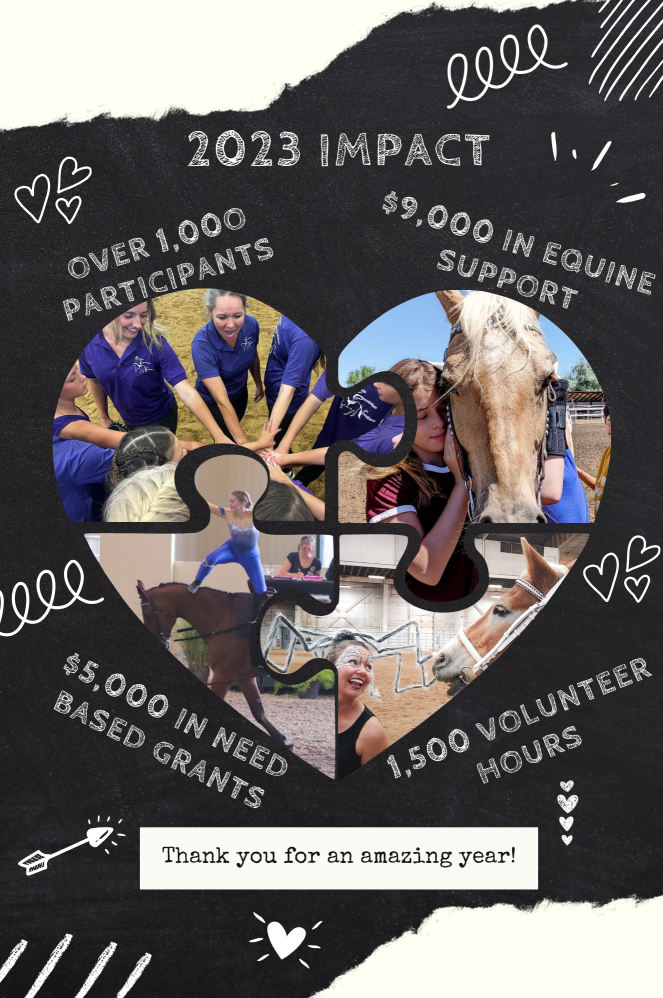 At Complete Equestrian, we strive to meet the needs of our clients. From beginning to advanced equestrian skills, and even special needs, there is always a place for you at Complete Equestrian. We are a 501c3, non profit organization dedicated to serving our community by offering need based scholarships to all of our programs.
Our focus is on the horse and utilizing the skills and knowledge necessary to communicate with these magnificent creatures. From any equine emphasis, Complete Equestrian has something to offer. Perhaps it is our unique approach to riding; utilizing balance and confidence in our seat. Maybe it is the qualified instruction that you and your equine companion will receive. It could also be the combination of beauty and strength available in our equine performances. One thing is for sure: this is Complete Equestrian and that is exactly what you will get.
We are are a multi-use facility located in beautiful Fort Collins, Colorado. Whether your riding interests are in English, Western, or Vaulting; we are confident that the appropriate riding instruction and horse training can be provided. We are also happy to serve those with special needs and offer scholarship programs for at risk youth.
Look around! Let us know what you're thinking, and we hope to hear from you soon!
Sincerely,
Complete Equestrian